Yesterday's Best MLB Betting Opportunity
In the Diamondbacks/Nationals game, Washington's starting pitcher Strasburg was scratched before the game. When this happens, you can receive alerts from places such as Rotogrinders. After this alert, you had anywhere from 5-15 minutes depending on the sportsbook to place a wager before the lines started to adjust. In this example, the line went from Dbacks +173 to Dbacks +129.
If a starting pitcher is scratched, especially a top pitcher such as Strasburg, there is always good value in betting on the dog getting the money. The result of this game was Arizona won by a score of 5-2.
Congratulations to everyone who was able to get this wager in. This is one of the tips we offer on a regular basis in The Bookie newsletter for a very good reason. It pays off, big time!
Join The Bookie Sports Betting Daily Email Newsletter today at https://TheBookie.co
Daily Free Picks, Odds, and Analysis with Tips, Tools, & Resources.
Learn how to Find the Best Bets in MLB with The Baseball Betting Blueprint at https://TheBookie.co/Blueprint/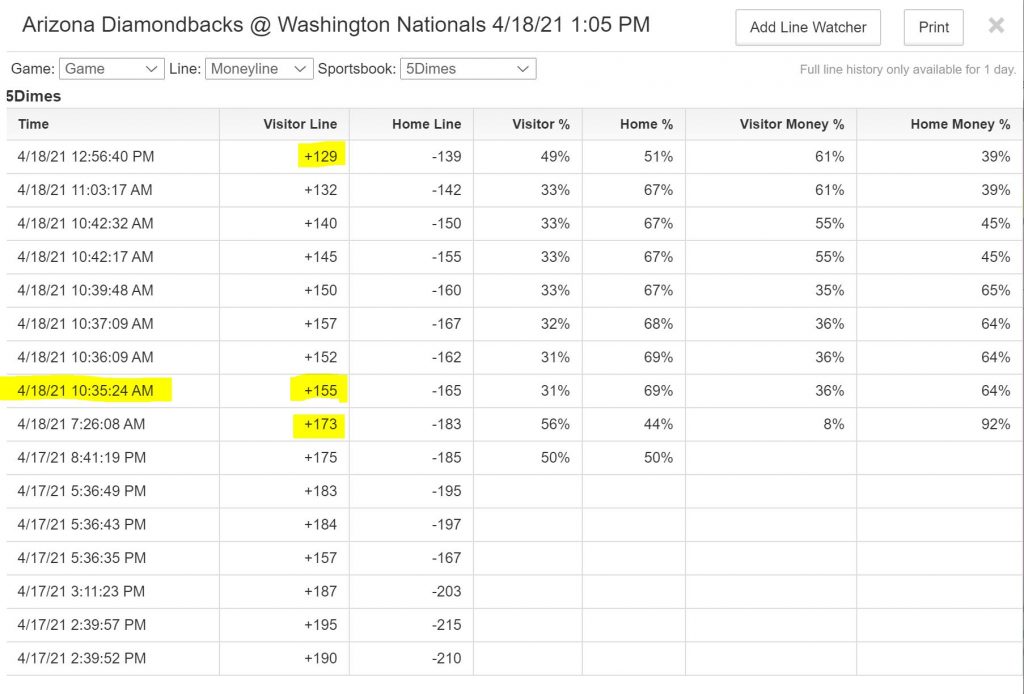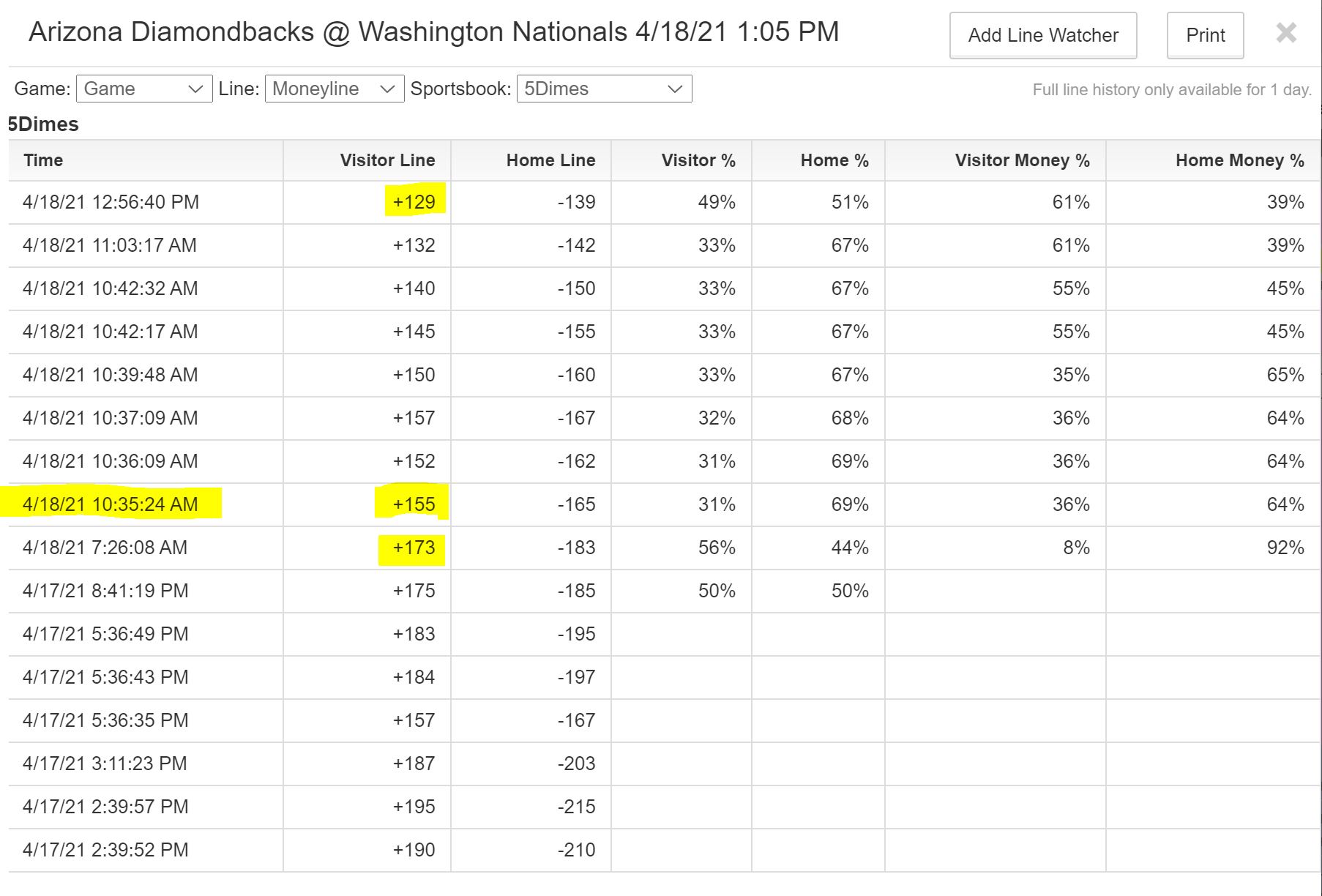 Yesterday's Best MLB Betting Opportunity