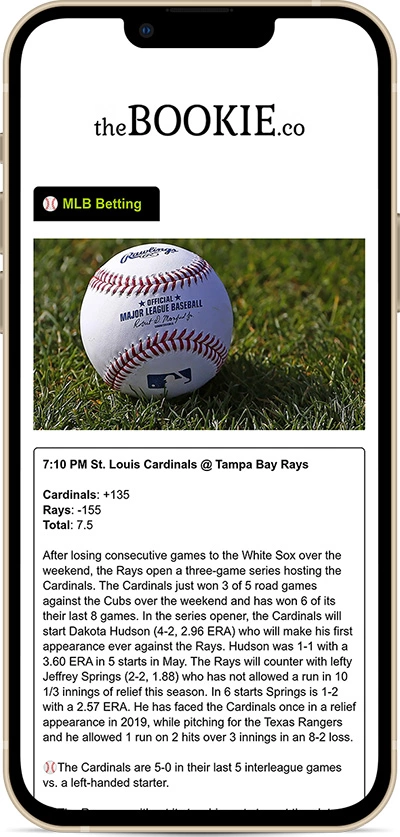 Wait A Minute…

An Email?

You Bet!
We Will Send Yet Another Email To Clutter Up Your Inbox.
Our signature product is just a daily email that's changing how sports bettors consume information. Each morning we send users the information they need for the days events.
Using our bold and authentic voice, The Bookie cuts through all the nonsense out there and concisely tells users what they need to know for the day.