Who has the best free sports picks?
You can get the best free sports picks from The Bookie newsletter. It is delivered to your inbox daily and it is full of free sports betting picks, tips, tools, and resources. 
College Basketball Sports Picks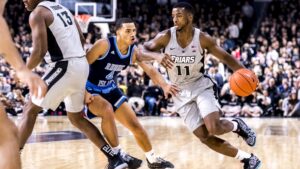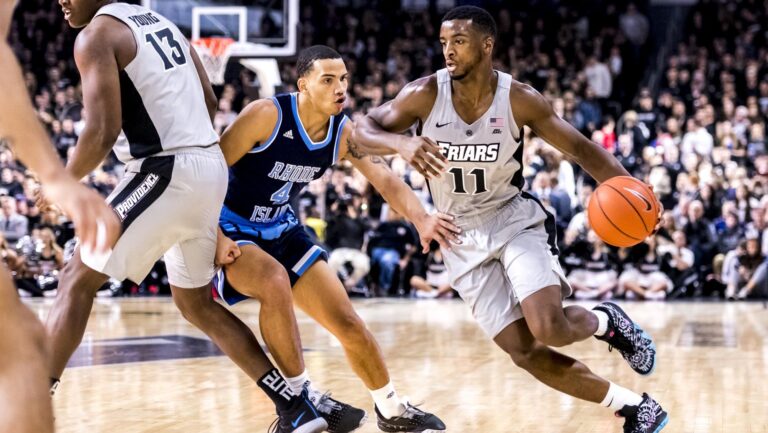 Sports betting has grown in popularity at staggering rates in the past few years with many states and even entire countries legalizing sports gambling. There are dozens of mobile apps and websites that are now popping up where anyone 21 years or older can place bets in just minutes right from any of their personal devices. 
One of the most popular sports to bet on, because there are games every night with exciting finishes, is college basketball. Most notably, March Madness attracts sports bettors to one of the biggest sporting events of the year.
The problem is that many of these sports fans who have become avid sports bettors overnight have no guidance with the picks they are making. They can potentially be losing significant amounts of money through some of these sportsbooks. That is where platforms such as thebookie.co come in where picks are broken down that have the best odds or outcome of happening. And it is all available now for free. One of the specialties of thebookie.co is their free college basketball picks that includes all season and March Madness.
Most people that are beginning to get into sports betting are going in almost absolutely blind. It takes some getting used to when figuring out the best lines to bet on, how it all works, and how to maximize the chances of winning each and every bet. TheBookie.co has people such as this covered. There is new content delivered all the time about the biggest upcoming college basketball games, and it is easy to get notified of when the best free college basketball picks are dropped from the experts over there.
The best way to get all of this access when betting on college basketball is to sign up for the newsletter that breaks down all of the best picks. And yes, these picks are also free from the newsletter. There is no charge for signing up for this newsletter, and it will bring fresh and new content to avid sports bettors on a regular basis. 
On any given day from November until the first week of April, there is a college basketball game happening somewhere in the country. That leaves bettors with so many chances to place bets on games. Now come March Madness time, there are games all day and each game is televised. It is essentially a sports bettor's dream. 
For the best free college basketball picks come season and during March Madness, look on the website at thebookie.co or to the newsletter to sign up for free. The thrill of college basketball and March Madness is too much for a sports fan not to enjoy. It becomes even more enjoyable when something is on the line for bettors. With these free college basketball picks sports bettors will not only get to have something on the line but will be getting some of the best free picks to make calculated and informed picks on all of the games.
NFL picks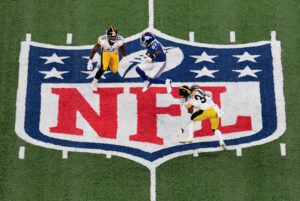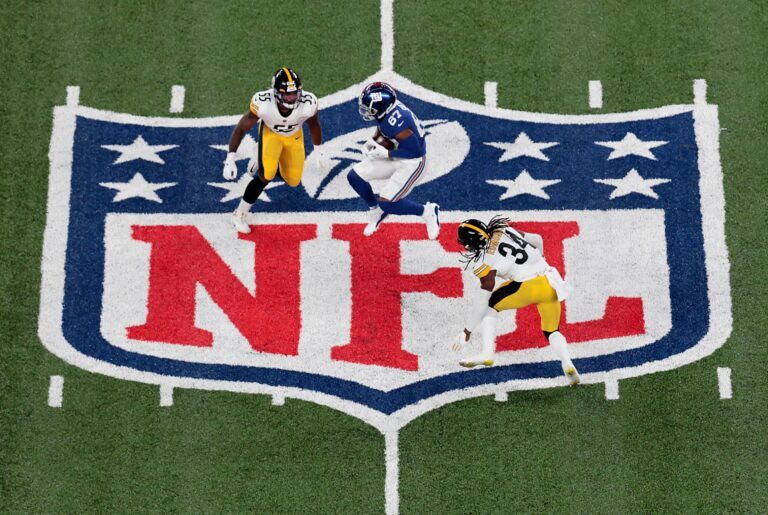 The NFL is the most popular sport for sports bettors to gamble on in the United States. With the growth of sports betting across the world, sports enthusiasts, and even commentators, of the games are well aware of the lines during the contest. NFL Sundays feature games starting from the time people are waking up, until they go to bed at night. It's literally football all day. That gives sports bettors the ability to place bets at any point they want to due to games starting at various times throughout the day. Anyone who signs up for one of these many sports betting websites or apps now has access to place bets from anywhere on these NFL games. 
Dedicated NFL fans are now becoming sports bettors due to how easy it is to make bets. Most of these fans are big followers of the league but don't have the knowledge or expertise to find and make the best bets to place. Making ill-advised bets can get these kind of amateur sports bettors down a lot of money fast. That is why betting content sites like thebookie.co are giving out free NFL picks on their website. These picks are curated from experts who are experienced bettors and make picks based on data to find the best lines for each game. 
NFL Sundays are a lot better when the fans have something extra to cheer for with some money on the line. It is one of the few sports that people will gather together to enjoy with one another still, especially for a day full of games on Sunday. With so many people getting into sports betting, it makes sense to take advantage of the free NFL picks from the experts at thebookie.co. While watching the games on Sunday, it is good to know that the bets placed have some data and statistics backing those decisions.
While getting free NFL picks from thebookie.co on the website is easy enough, it becomes even easier when signing up for the free newsletter. This newsletter brings sports betting enthusiasts all kinds of free picks and advice to follow around the biggest games on a regular basis. As the popularity of sports betting increases across all sports, it is an ideal way to get free sports betting information all in one place directly to an email inbox. A great way to start the day and sports betting research is with this newsletter from thebookie.co that breaks down all of the top bets that can be placed.
Sports betting has become so popular with all of these new sportsbook platforms popping up all the time. With it being so easy to place bets, thebookie.co has made it even easier to find the best bets, and all for free. The website thebookie.co and the newsletter are all free content delivering  the best picks for the NFL and many other sports. Fresh content on the top bets to place are updated regularly, so make sure to take advantage of all that's out there.
MLB Picks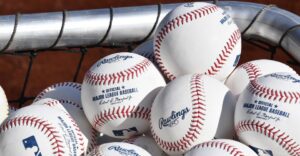 The rise in popularity of sports betting over the past few years has been exponential. Sports fans have been converted into avid sports bettors, and these bettors are eager to get into the action. With so many new sports betting sites and apps coming out, it is easier now than ever to place bets anywhere with an internet connection.
The MLB has become a huge opportunity for sports bettors to get in on in recent years. During the season there are games every single day, and most teams will play five to six games in a week. It is a great opportunity for bettors to find a team they like to bet on and hit the same winning bets for every single time that team plays. 
For most of these sports fans turned into sports bettors they are going in essentially blind into these picks though. It is important to do research and place educated bets when sports betting or it could go very wrong and not be profitable. That is where betting content sites will come into play. With thebookie.co free MLB picks are given out on a regular basis that are heavily researched and thought out. This gives bettors a free edge when placing bets on the MLB specifically. It is important to find a trustworthy site that gives out free picks and has a similar betting strategy to the bettor.
An easier, and even more convenient way, to get these free MLB picks is to sign up for the newsletter at thebookie.co. This will give bettors free MLB picks delivered right into their inbox with content around the day's games and the best bets to place. On a regular basis, information on MLB betting will be sent directly to sports bettors that provides a great way to get started in sports betting and with MLB betting.
The MLB season is unique for sports bettors as there is a time when the NFL and NBA are not in action, thus MLB betting becomes increasingly more popular. Those months range from the end of June after the NBA finishes up, until the NFL kicks off again in September. This is the time when sports bettors have withdrawals but can still get their fix with MLB action. The MLB season is also one of the longest sports seasons that goes from late March all the way into early November. Each team also is guaranteed 162 games, so there are plenty of opportunities to get bets in during the season. 
With so many games and betting opportunities to have with the MLB, bettors are going to want as many free MLB picks and information around the MLB betting scene as possible. That is why thebookie.co gives out free MLB picks via the website and in the free to sign up newsletter. As the season goes on, sports bettors will be grateful they took advantage of all of the free MLB picks that they could get from thebookie.co.